Management Team
The success of our group can be directly attributed to the high quality of leadership and the strength of our management team. Our goal is to ensure the continued success of our financial representatives by providing the proper guidance and support to help them experience both personal and professional growth.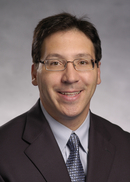 Dante P. Pizzuti, CLU®, CLTC, RICP®
Managing Director
dante.pizzuti@nm.com
Office 860-570-7400
After beginning his career in 1993 upstate New York and acting as College Unit Director there, Dante moved to Toledo Ohio and grew as Recruiting Field Director. After being granted the Managing Director position in Green Bay, Wisconsin in 2006, Dante began the unique challenge of balancing his personal practice with managing Green Bay's District Network Office. As Managing Director, Dante's goal is to manage the organization by growing a strong Field Staff and Field Leaders in order to assist in successfully recruiting and developing new Financial Representatives and Advisors.

Dante has served in the Leadership Development Program, acted as a Specialist within the Blevons Network Office, and maintains a direct Mentor relationship with Network Office Leaders and Green Bay's Leaders and associates.

Dante is passionate about impacting and giving back to the Greater Green Bay community. His District Network Office is actively involved in donating time and resources to numerous community organizations, and supports company-wide initiatives that contribute to Alex's Lemonade Stand Foundation and Startlight Foundation funding.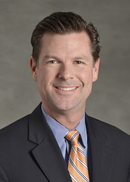 Christopher K Knutson
Director of Development
chris.knutson@nm.com
Office 920-739-1155