Management Team
The success of our group can be directly attributed to the high quality of leadership and the strength of our management team. Our goal is to ensure the continued success of our financial representatives by providing the proper guidance and support to help them experience both personal and professional growth.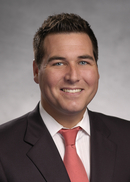 Managing Director
Office 920-435-7597 ext 101
My Networks:
After beginning his career in the Klinger Network Office of Toledo, Ohio, Jake grew as the most tenured Growth and Development Director at Northestern Mutual Green Bay. Jake is responsible for identifying high quality individuals in the community and introducing them to a career with Northwestern Mutual. Jake oversees all new Financial Representative and Advisor development across the District, and maintains individual Mentor relationships with Green Bay's associates, providing direction and coaching. Jake also focuses on developing new Leaders for the Blevons Network Office.
While giving his time in a Leadership capacity, Jake also runs his own practice, exemplifying the diligence and hard work that goes into a successful career at Northwesern Mutual.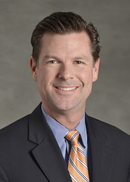 Christopher K Knutson
Director of Development
chris.knutson@nm.com
Office 920-739-1155