Associates
Our financial representatives have an incredible opportunity to positively impact people's lives; the lives of their clients, their families, and those in their communities. They take this responsibility seriously and so do we. We provide our associates with the training and support they need to ensure their success, but we know it is their productive work ethic, strong relationship skills, and professionalism that make them extraordinary in the market place.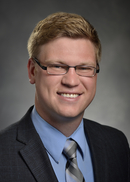 Financial Advisor
bradley.binversie@nm.com
Brad Binversie, CFP, CLU
Brad specializes in the advanced markets with a focus on making complex ideas simple and easy to understand for financial institutions, corporations, and their executives. He works on the design of customized, nonqualified deferred compensation plans in tandem with multi-generational wealth distribution strategies.
Brad and his team have built a nationally based practice with offices located in Dallas, Texas and De Pere, Wisconsin. Brad received his Bachelor's degree from the University of Wisconsin-Green Bay, and his Master's degree from Eastern New Mexico University. Brad and his wife, Jessica, enjoy traveling and exploring new places.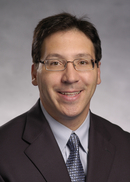 Dante P. Pizzuti, CLU®, CLTC, RICP®
Managing Director
dante.pizzuti@nm.com
301 N Broadway
De Pere, WI 54115-2557
(920) 435-7597
Having over 17 successful years with Northwestern Mutual, Dante Pizzuti has coached many individuals, families, and businesses with their risk management, wealth accumulation and wealth preservation & distribution. Dante specializes in working with business owners, executives and medical professionals.
When Dante is not working hard on helping his clients or staff, he enjoys spending time with his wife Andrea and three children – Dante, Brianna and Joseph. A philanthropist at heart, Dante believes in giving back to the community by serving on nonprofit boards to help others.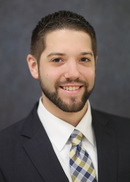 Financial Representative
scott.kuether@nm.com
301 N Broadway
De Pere, WI 54115-2557
(920) 435-7597